Overview
After adding your dance music to OnTheFloor's music library and customizing the settings (if necessary), you are ready to start practicing. Read the descriptions below to find out how easy it is to start a final round, to use the final round player and to review the detailed log afterwards.
If you need more information about setting up final rounds according to your needs, please visit the Basics and Settings pages.
Starting final rounds
Starting final rounds is really easy. Just tap one of the sections at the top (Ballroom, Latin or 10-dance for International style, Smooth, Rhythm or 9-dance for American style) to open the player and start practicing. That's it.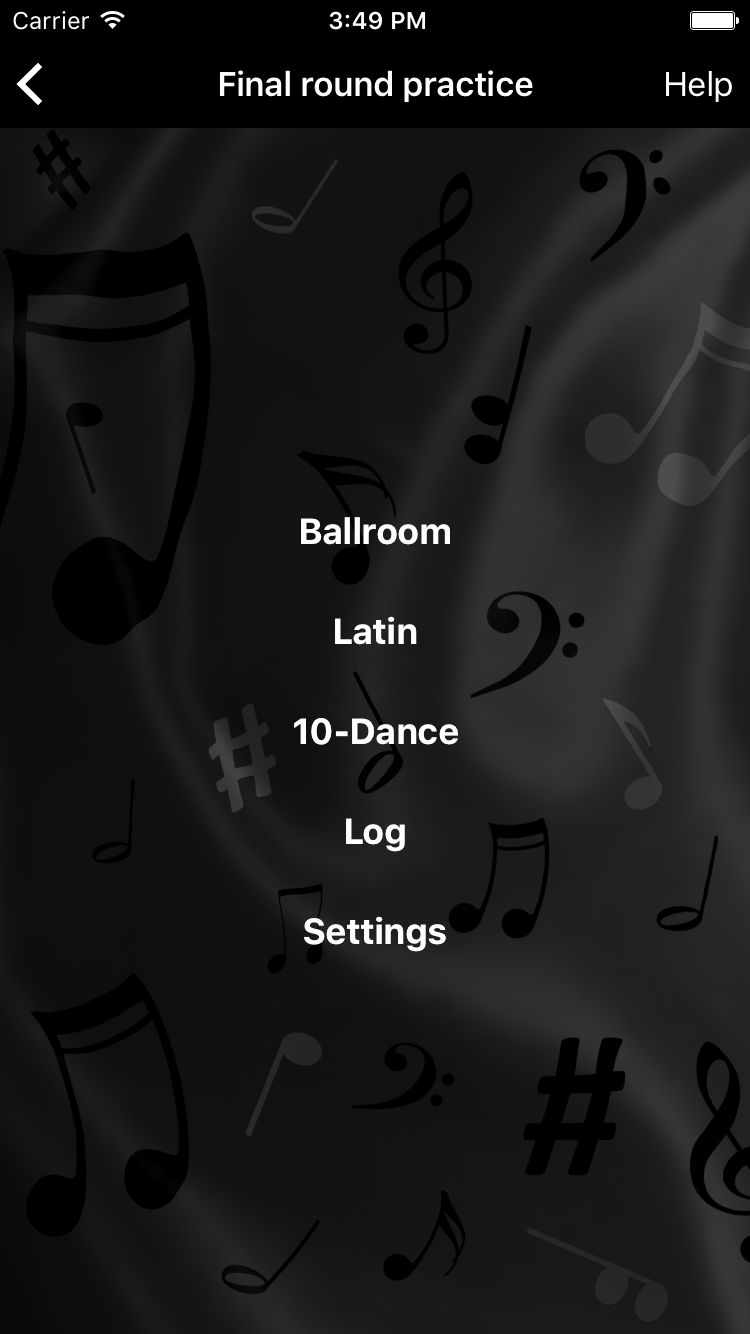 Final round player
OnTheFloor's final round player has been designed to show you all the information you need at a glance and to allow you to easily and quickly control playback, change the tempo, rate your songs or adjust their volume.
It features a big display of the remaining dance or break time (so you can read it even from a distance) and gesture control to pause and resume playback and to skip back and forward.
The tempo control at the bottom of the screen displays detailed information about the current tempo (in percent and measures or beats per minute) and supports multiple gestures for both quick and precise changes.
An interactive tutorial explains all the information shown and all controls in full detail when you first open the player or when you tap the tutorial button at the top right.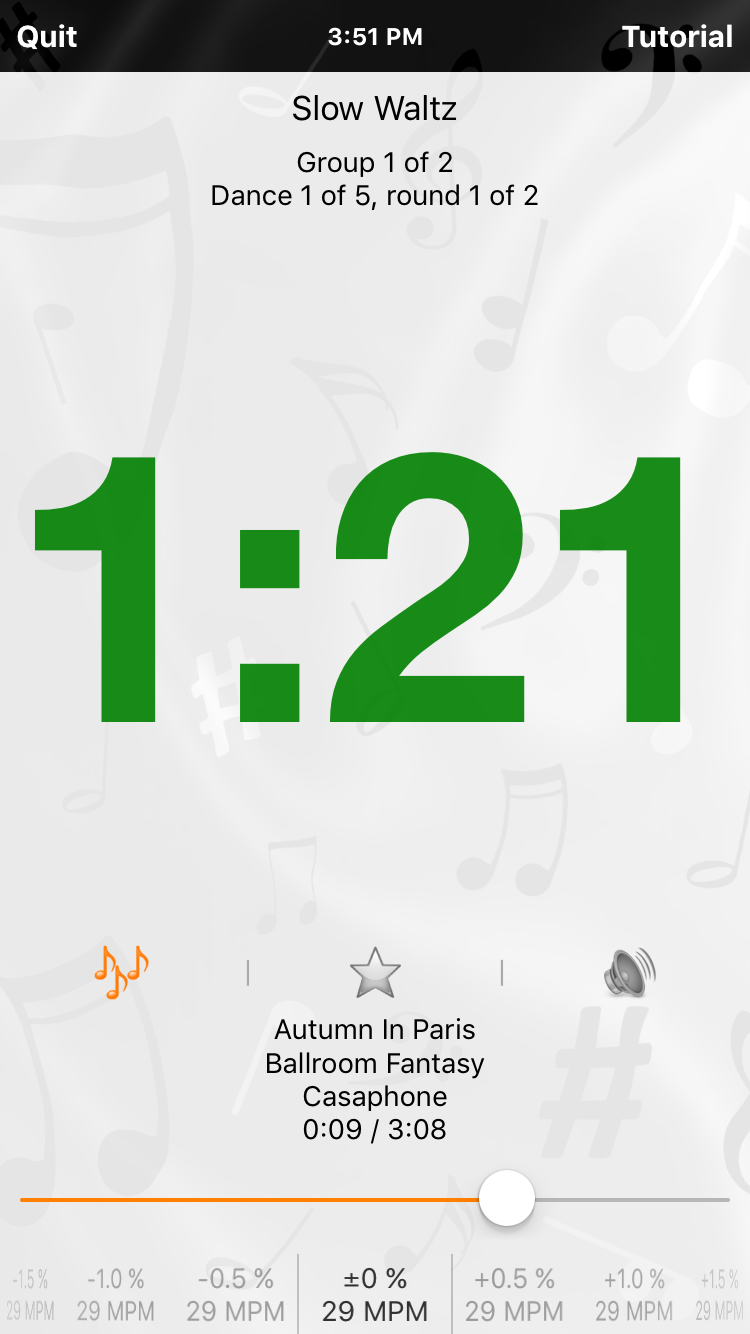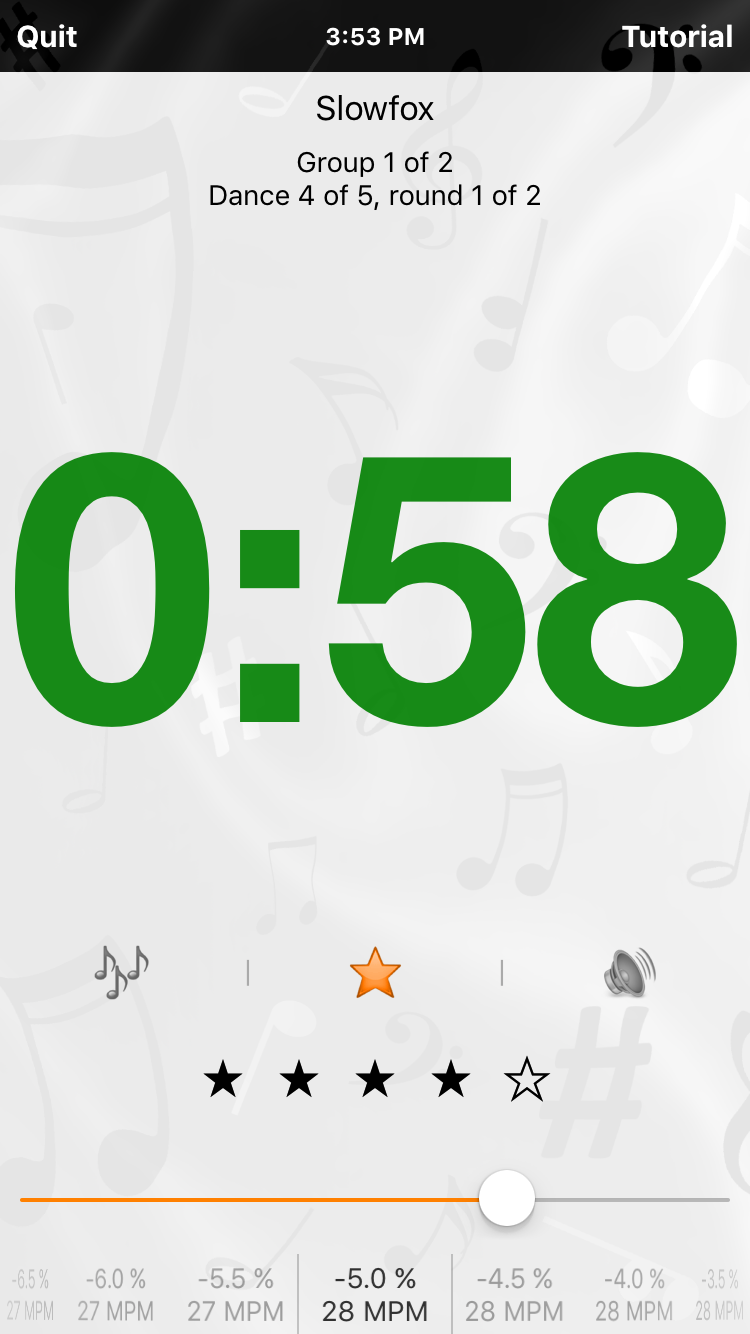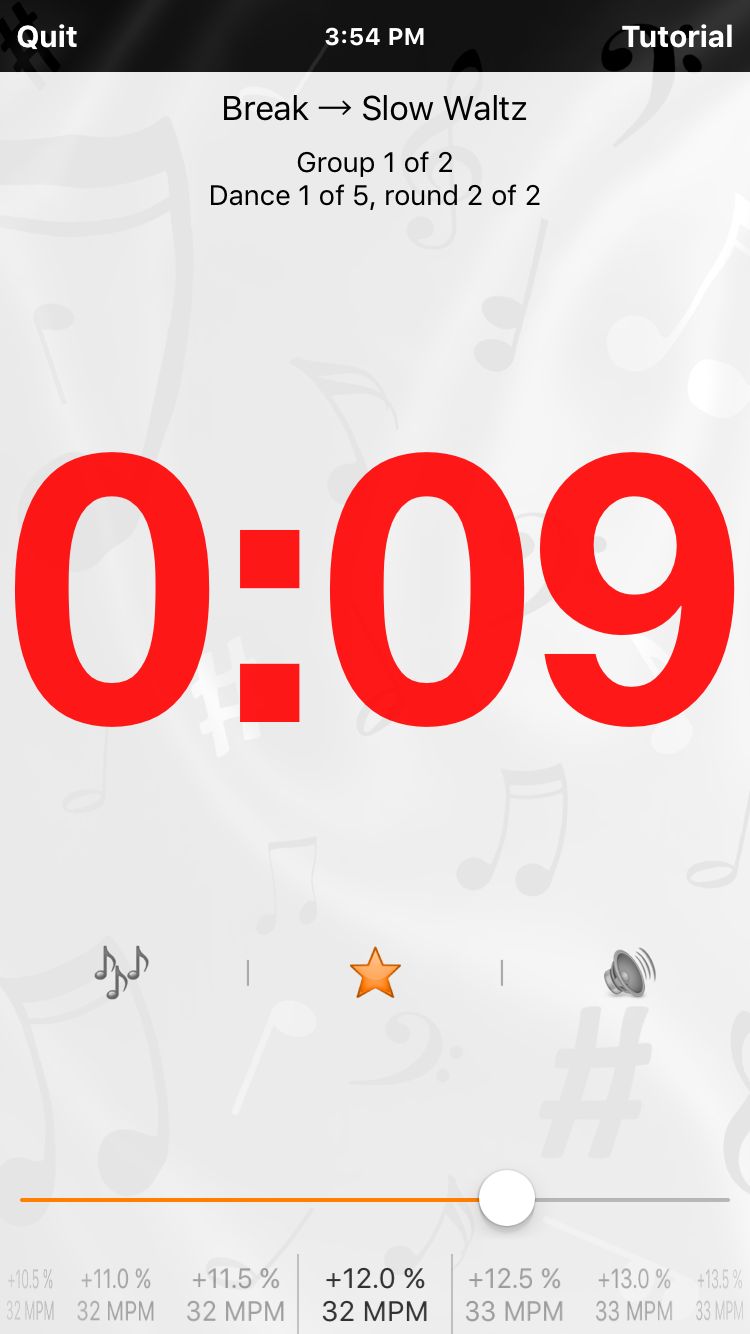 Log
The log contains a history of previously played final rounds. Tap on one of the entries to see detailed information about all the dances and breaks of the final round (including rating, tempo, artist, album and title of each song), as they have been recorded while the final round was playing.